2023 2A UHSAA State Track & Field Championships Congratulations to our Track Team on their accomplishments this year! Way to represent PHS!!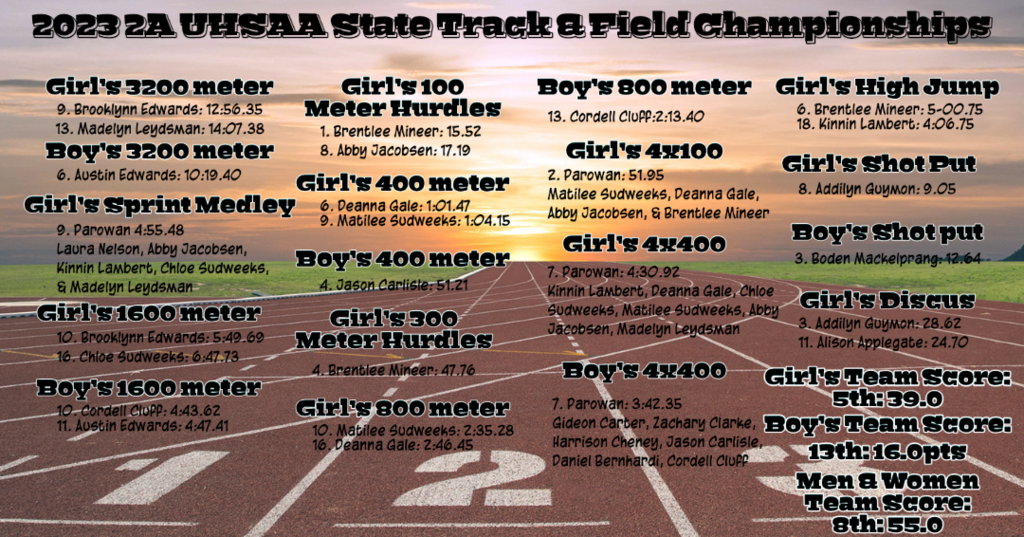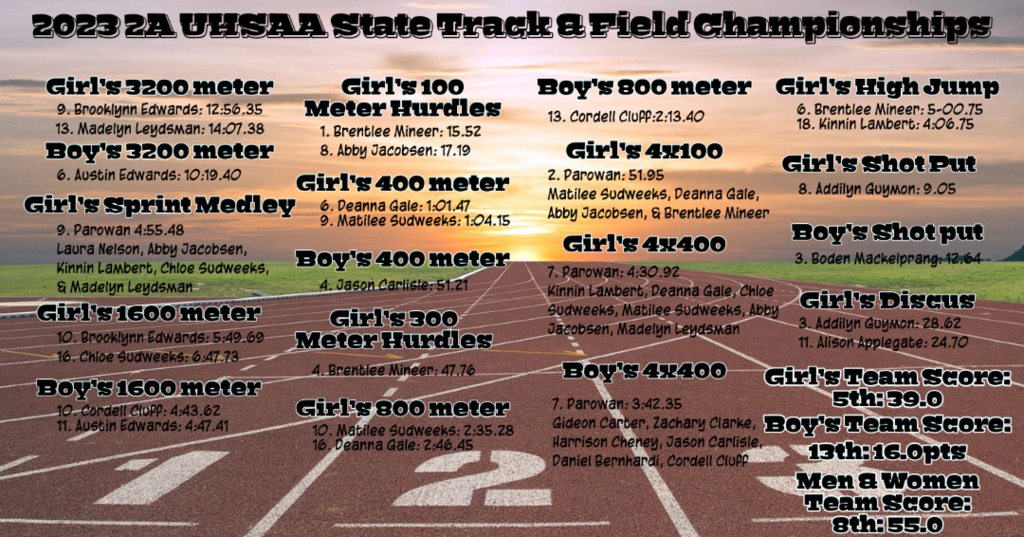 This last and final week we Highlighted: Saydee Jensen, Harrison Cheney, Mrs. Amber Evans, and Officer Jed Townsend! Thank you for following along this year as we Highlighted some of the best from PHS! We hope that we can all see the best in others when they can not see it themselves! Everyone you meet is fighting a battle you know nothing about- BE KIND and do not be afraid to share POSITIVITY! A positive anything is better than a negative nothing!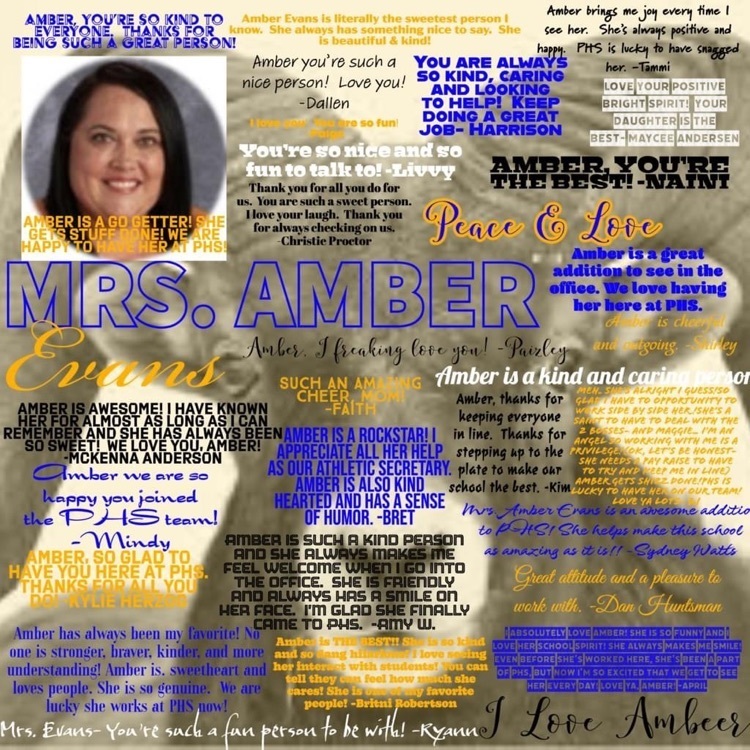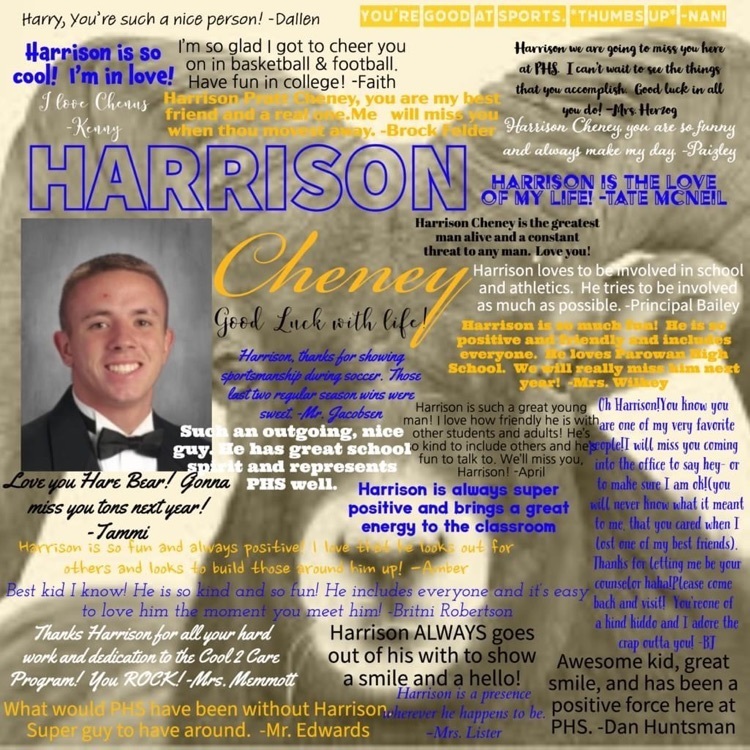 STATE Track today and tomorrow @ BYU
Parowan High School's girl's track team won the Region 19 championship at Southern Utah University on Thursday, May 11, 2023! We had multiple boys and girls athletes place at the top in the events they competed in. Many who PR'd (personal record) or SR'd (season record) and even broke school records! Congrats to all our athletes, and GOOD LUCK AT STATE!
This last week we highlighted Gracie Dunlap, Cordell Cluff, & Mrs. Kylie Herzog! Here is what our Faculty and students had to say about them!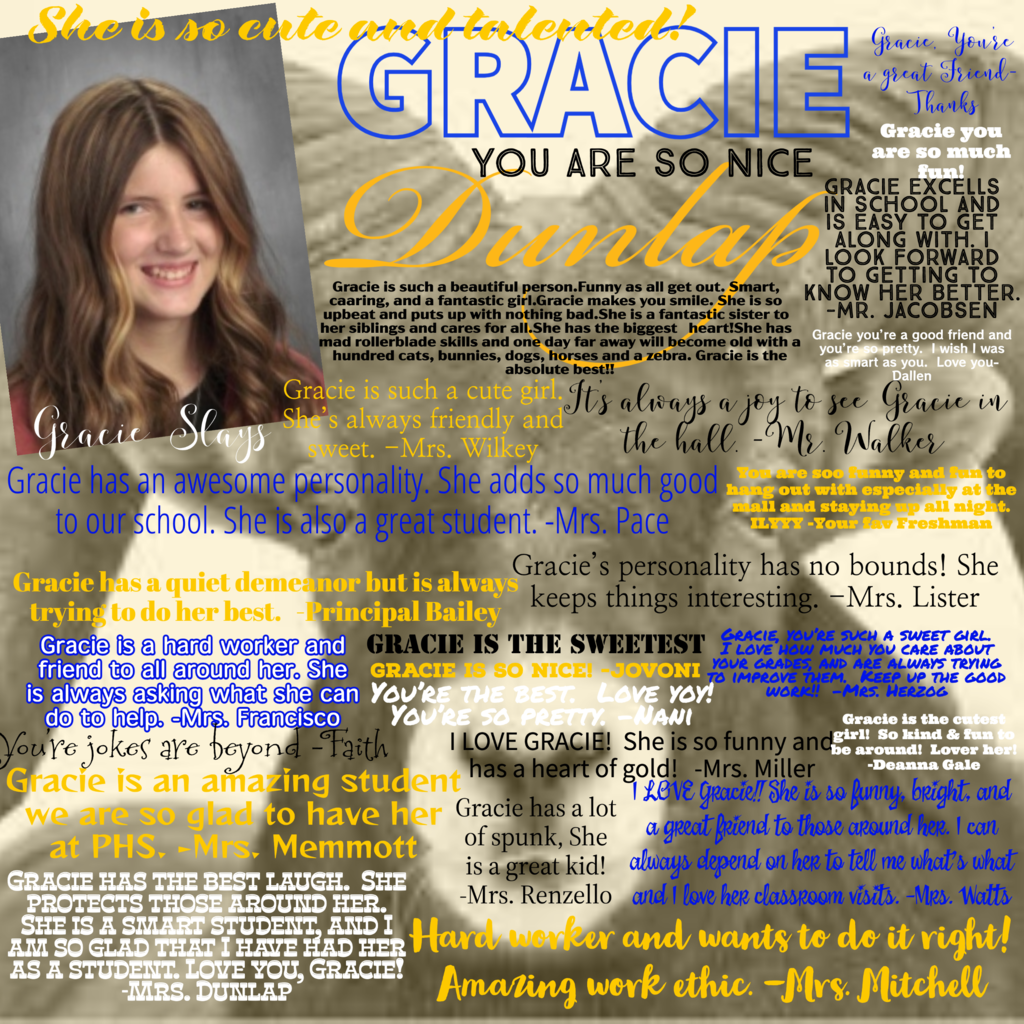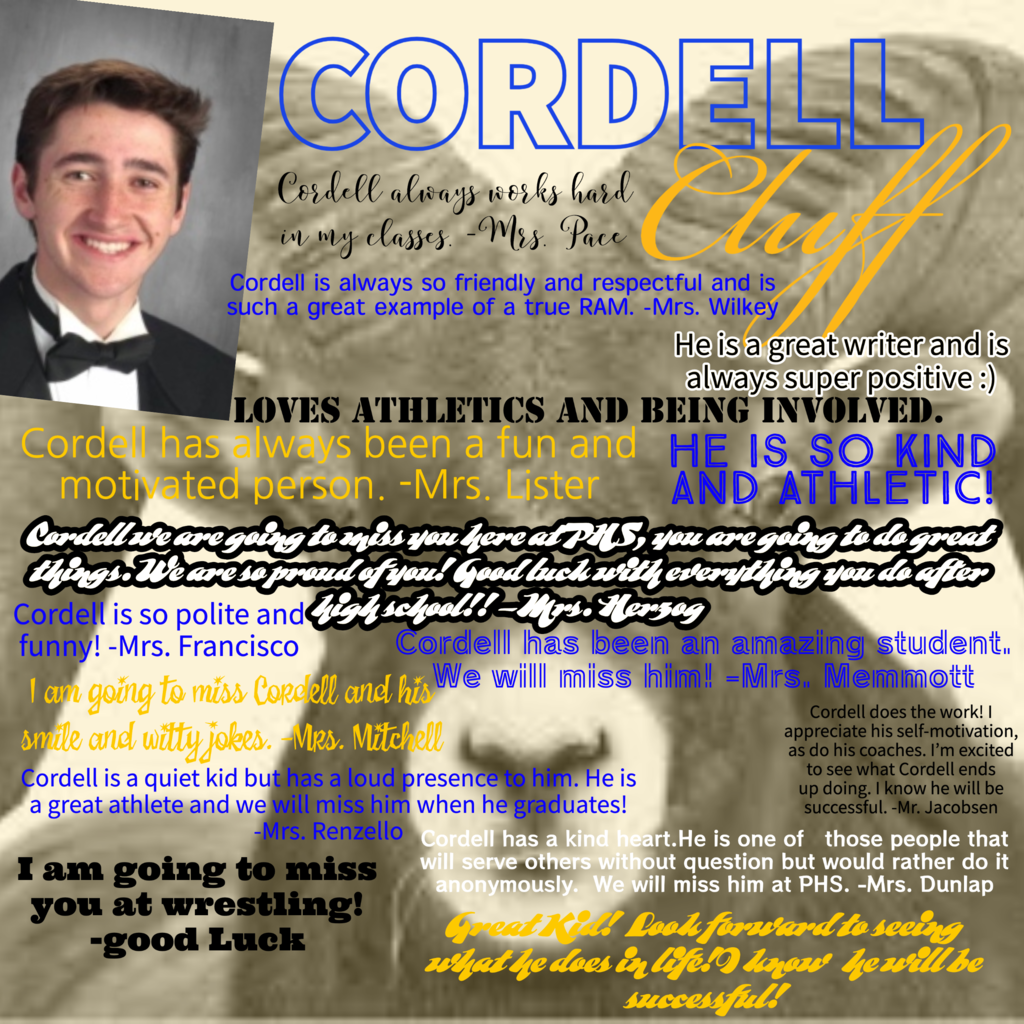 STATE softball today vs. Enterprise @ Spanish Fork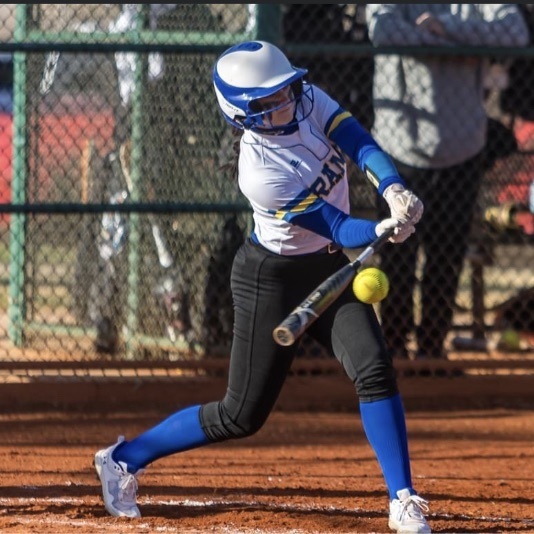 Softball Quarterfinals today @ Spanish Fork vs. Beaver
Region track today @ SUU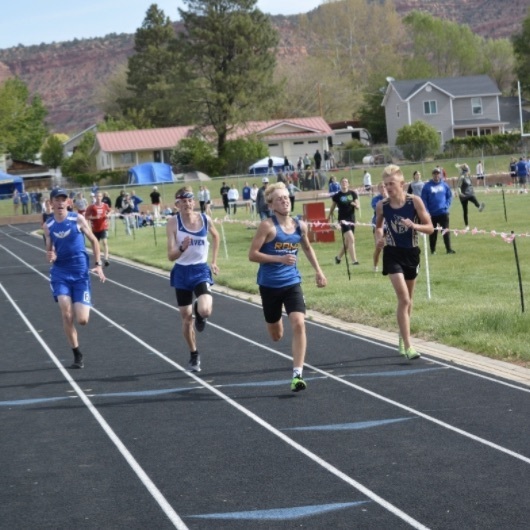 State baseball today @ Gunnison
Addi Guyman broke the school record for discus with a throw of 105'1". The old record was 104'. Congratulation Addilyn Guymon
RAM CALENDAR of events! May 7-13 Softball & Baseball State Brackets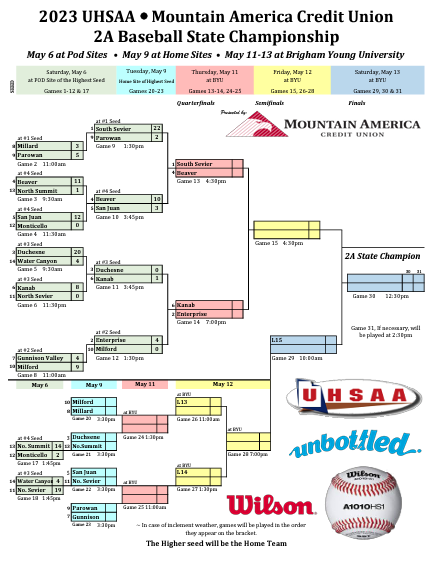 STATE SOFTBALL FIRST ROUND @ home vs. Piute Game starts @ 12:30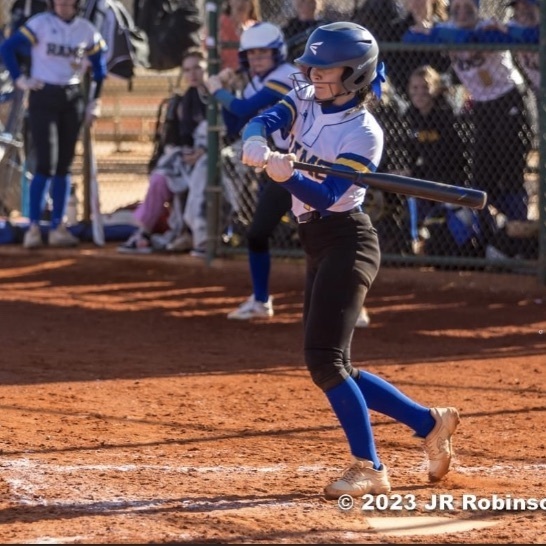 STATE BASEBALL FIRST ROUND vs. Millard @ South Sevier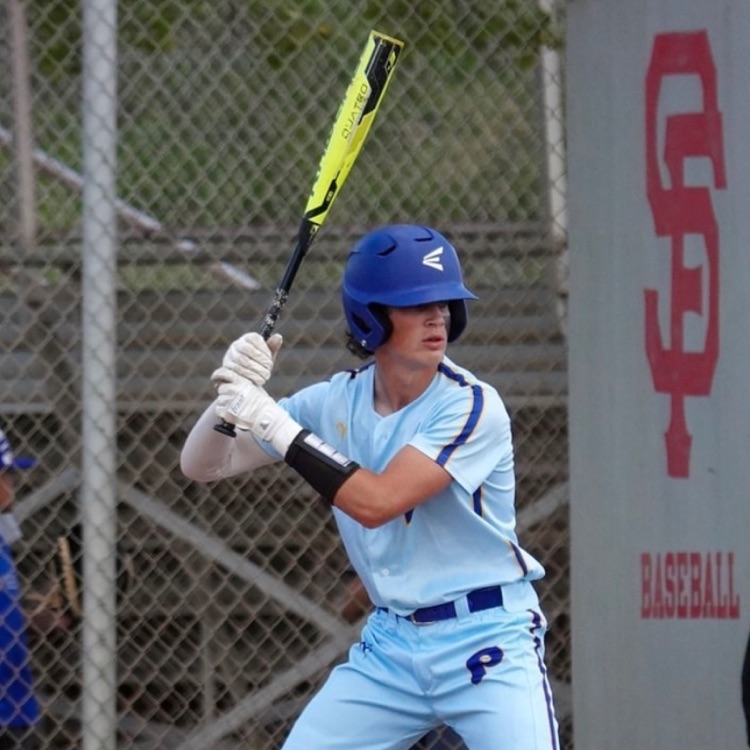 This week we Highlighted Wylee Renzello, Dallen Jensen, Mrs. April DeGroff, & Mr. Jeff Robison! Here is what our Faculty, staff, and students had to say about them!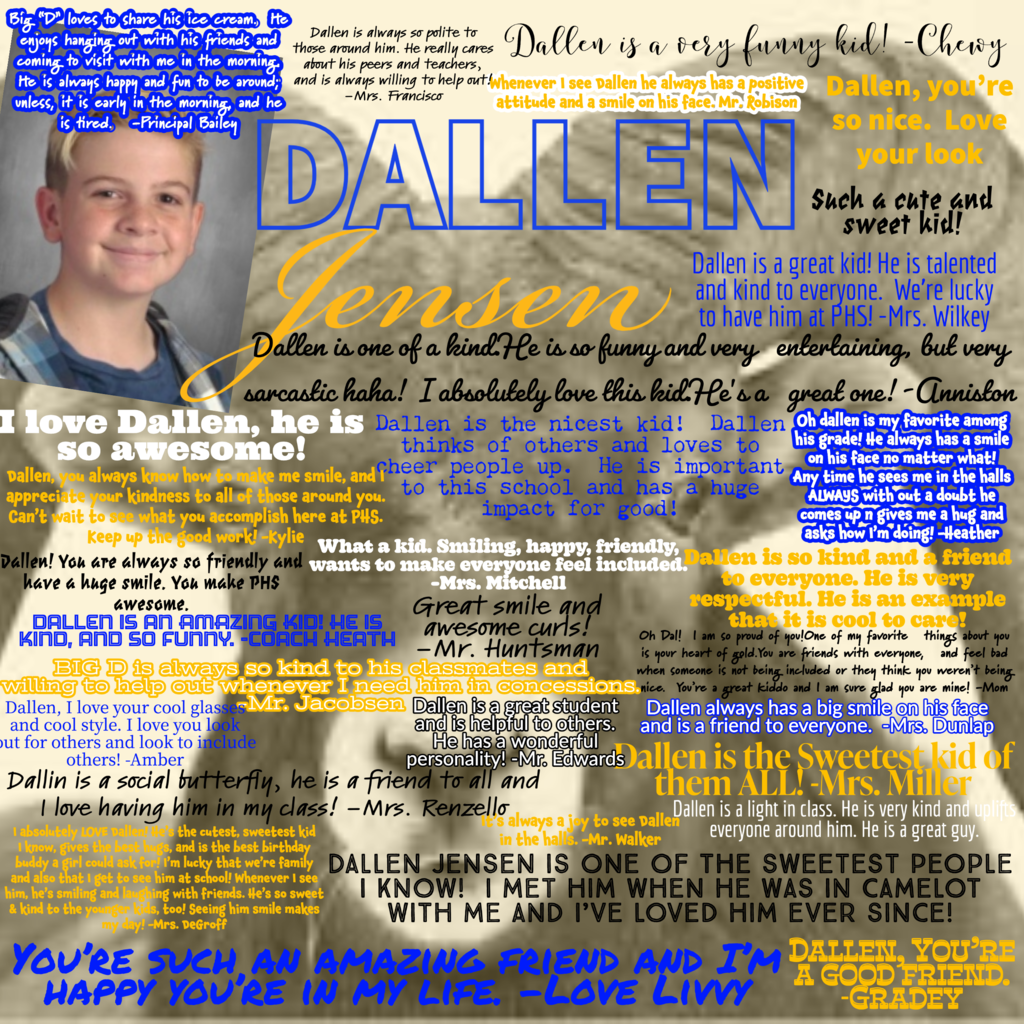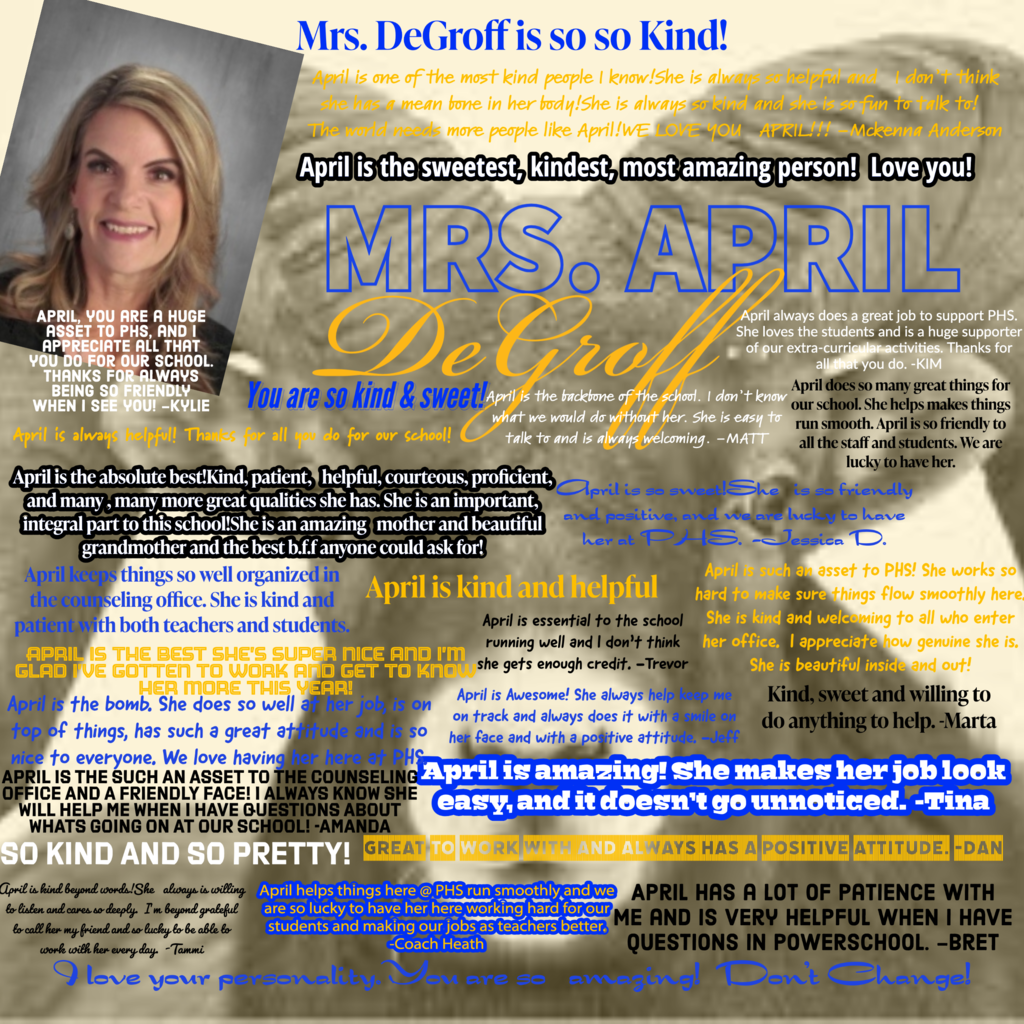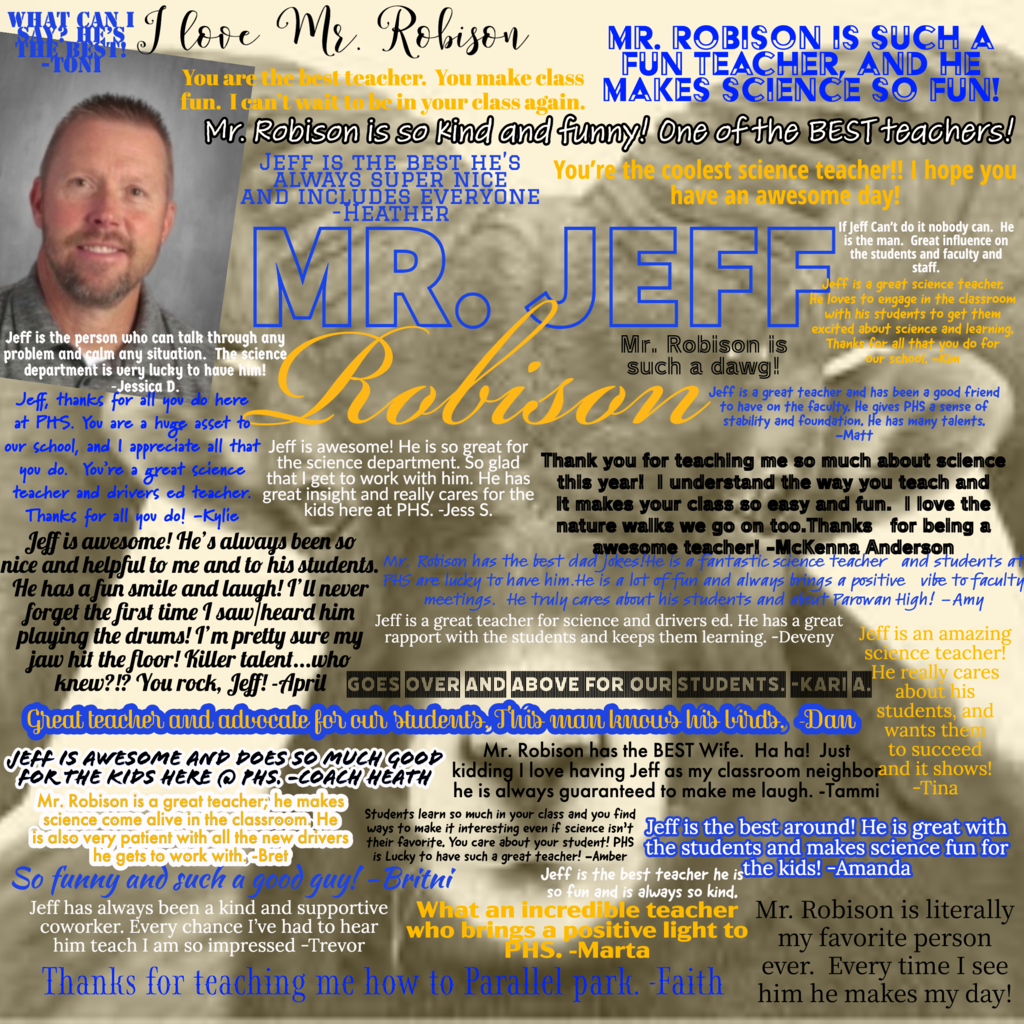 track today and tomorrow @ BYU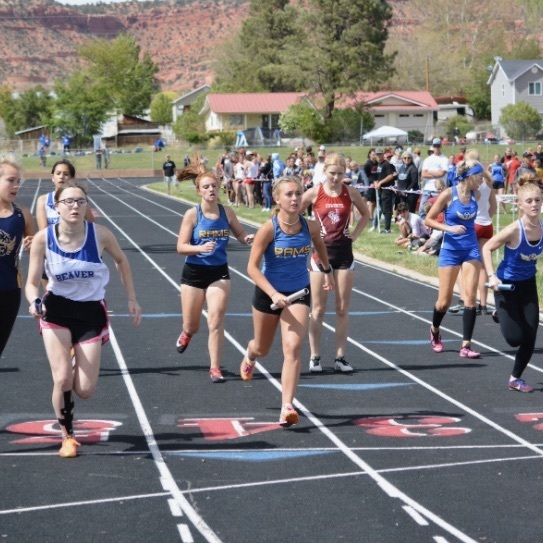 Tristan McCook and Marcellino McDermott (Ninos) had the opportunity to participate in Track & Field Day at Cedar High with students from Cedar, Canyon View, and Post High. They could participate in the 50, 100, running long jump, and/or throwing. After their field day, they enjoyed a pizza party and the arcade! We are so proud of them and hope they had the best day ever!! Tristan and Ninos bring so much joy to PHS. We are super glad they are a part of our school!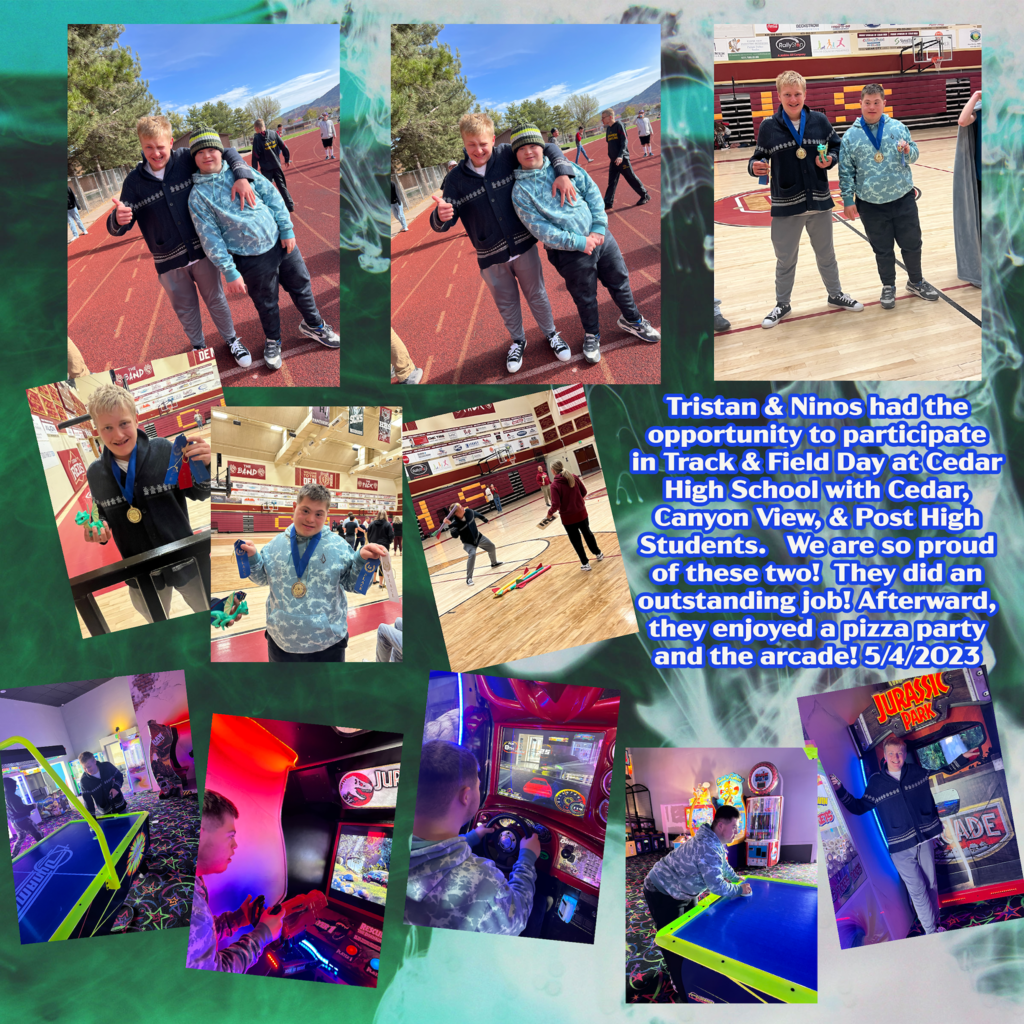 The lady Rams had their Senior night on Tuesday, May 2, against the Millard Eagles. The lady Rams fought back after falling by six runs in the sixth inning. The comeback fell short, though, in a 15-13 defeat to Millard. The Rams tallied 13 hits in the game, while Millard only had 11. Good Luck to the lady Rams! We are so proud of you!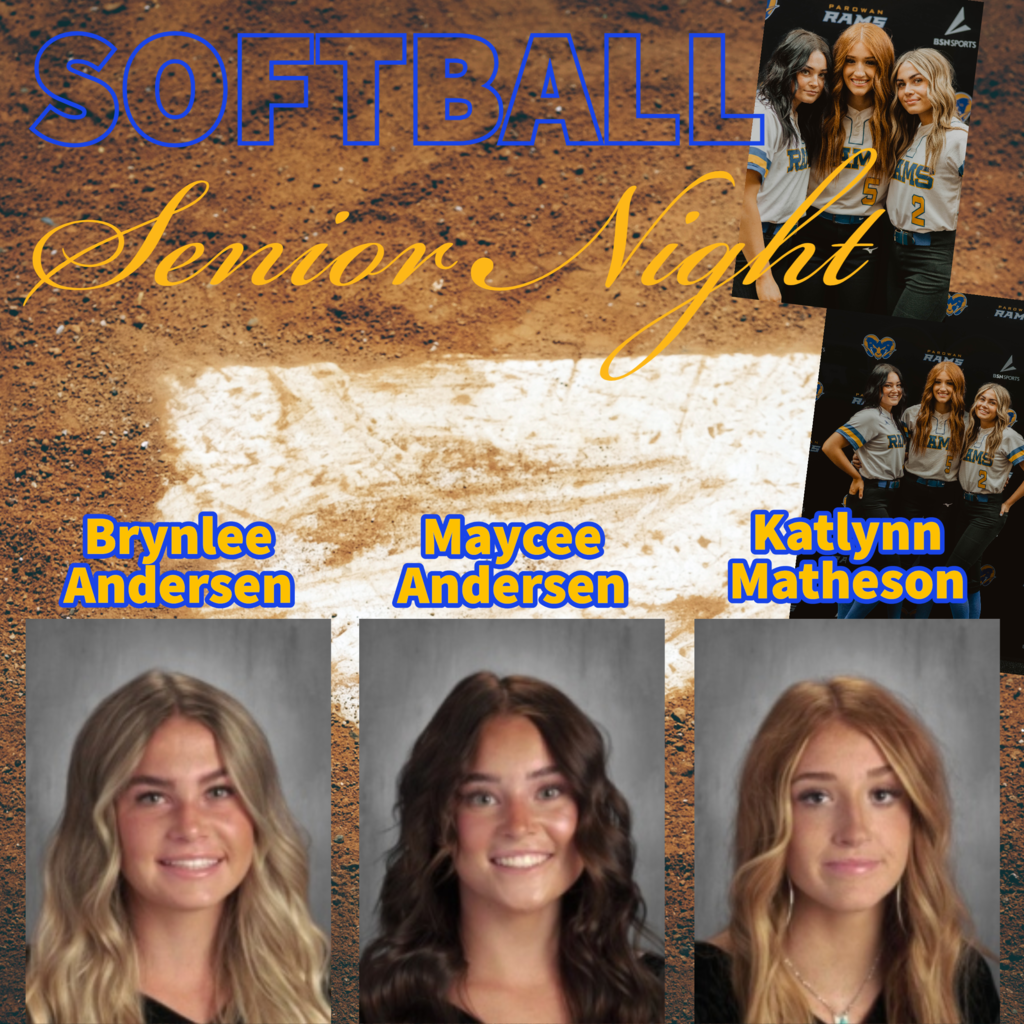 Senior Night was held on Friday, April 28th, against Milford. The Rams came up just a little short with a score of (4-2) against the Tigers. We are proud of our Seniors and wish them the best of Luck!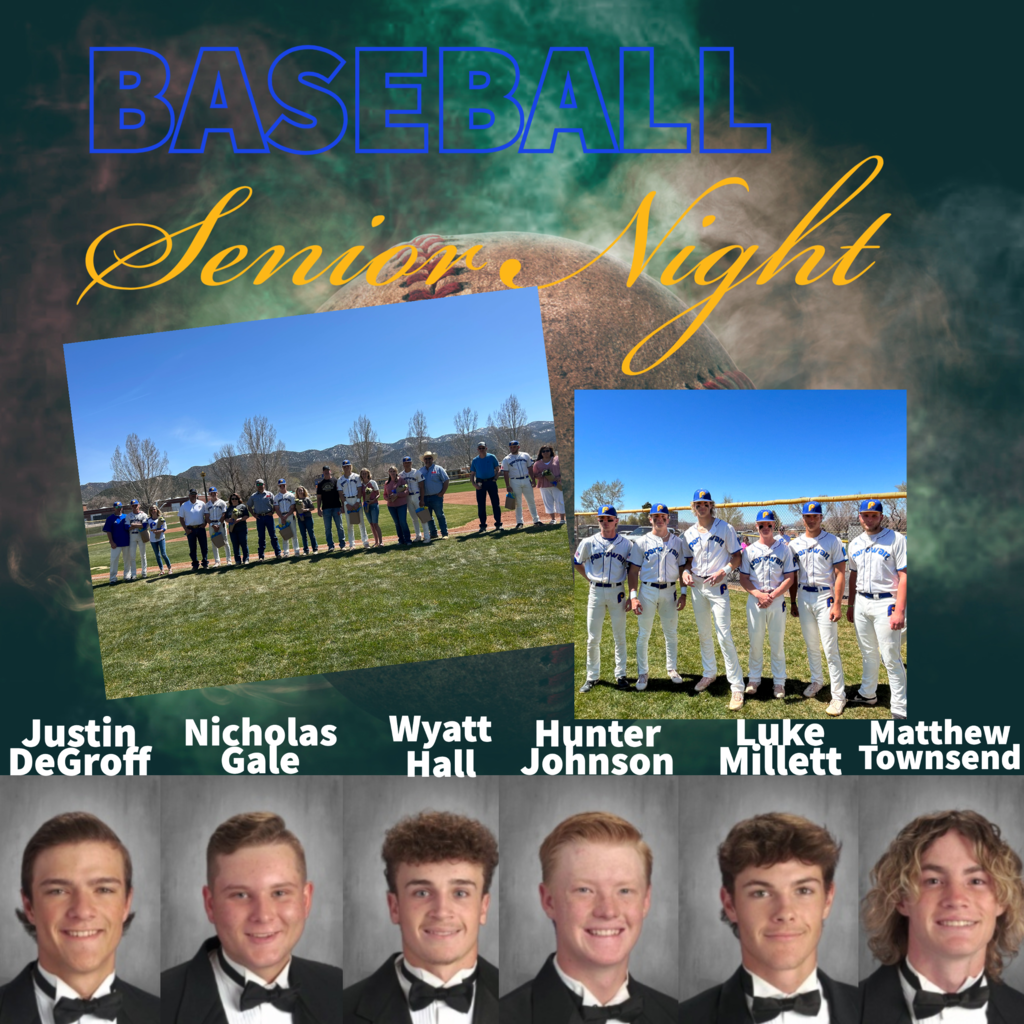 UPDATED!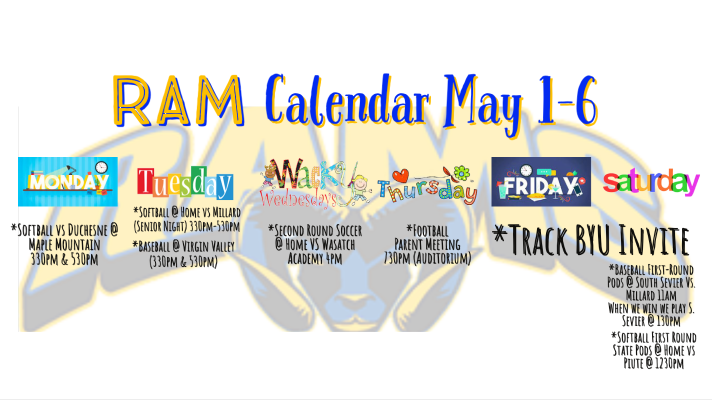 soccer second round @ home vs Wasatch Academy